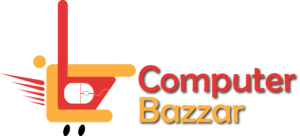 Address:
Ashok Nagar,Satpur,Nashik,422012
Open Hours:
Daily, from 8:00 AM till 8:00 PM
Contacts:
+91 9028042604
Our friendly IT Specialists are fast, eager to help, and want to get you, up and running as quickly as possible!
High Quality Work
We do possible improvements to the existing approaches to provide quality work.
Professional Approach
Our professionals will get in touch with you one hour before the service.
Bringing the latest technologies along with the best price-performance combinations to customers have always been a major concern for Computer Bazaar.
On Site Service
Why come to us when we can come to you? Maybe you're having issues with your WIFI or internet connection, or maybe your printer is acting up. Let us come to you and fix your issues on the spot!
Remote Service
Wherever you are, with our remote support software we can assist with your computer issues without you having to leave your seat! Watch us fix your issue from the comfort of your home.
Why Computer Bazzar Computers?
356 days Service
Instant Phone& Remote support
1 Hour Reporting wherever in city
Fastest turnaround time
Experienced and well-trained technicians
5 Years of experience in IT industry
We have 1 Branch across city to provide faster services
Free delivery of all consumables and peripherals
100% Repair / Replace solution guarantee