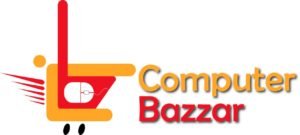 Address:
Ashok Nagar,Satpur,Nashik,422012
Open Hours:
Daily, from 8:00 AM till 8:00 PM
Contacts:
+91 9028042604
Computer Bazzar Support
IT infrastructure is a critical tool for your business. Any downtime of your IT resources can run out of focus on your business. You don't want to worry about your IT resources while focused on your business.
You would like your IT equipment to be looked after by someone who is focused on IT services. And you can trust Computer Bazzar computers to do it for you. We can take up Annual Maintenance Contract service for all your computers and IT infrastructure. We provide super skilled professionals, enough backup equipment and spares which enable us to give you commitments that can be honored.
Our AMC Services:
Computer repair and Maintenance
Laptop repair and Maintenance
Virus Protection and Virus Removal
Smart Tune Up for Better Performance
Printer Maintenance
Network Troubleshooting
LAN / WAN wireless setup
Free Critical Software Updates, Security Fixes, Patches, Service Packs
Optimized PC/Speed up your computer
Security against hackers
Why AMC is essential?
Preventative maintenance – periodic checks on your system before problems occur
Avoid Unexpected Computer Crashes
Large cost savings compared to individual calls
Fixed annual rate to allow easy budgeting
Discounts on new products purchase
Discounts on upgrades