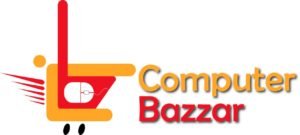 Address:
Ashok Nagar,Satpur,Nashik,422012
Open Hours:
Daily, from 8:00 AM till 8:00 PM
Contacts:
+91 9028042604
Computer Bazzar specialize in in-shop and onsite computer support and services for small to medium-sized businesses and residential clients in Nashik and surrounding Nashik. We offer top-notch quality support and service at competitive flat rate prices for all your computer service, repair and computer consulting needs.
We Provide following types of Services:-
Our expertise does not stop at above mentioned services!  We strive to ensure our clients understand that we proactively work to minimize repairs and service interruptions.  Whether you have an emergency repair today or are looking for preventative solutions and managed services, you can rely on the expert technicians from Computer Bazzar to provide a professional experience while supporting your business.