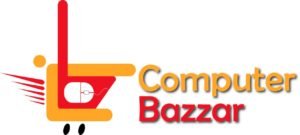 Address:
Ashok Nagar,Satpur,Nashik,422012
Open Hours:
Daily, from 8:00 AM till 8:00 PM
Contacts:
+91 9028042604
Computer Bazzar offers a wide range of Laptop Repair and Sales Services.
At Computer Bazzar we give new life to your Laptop!  We can give you the free repair estimations and possible repair solutions immediately in front of you.
Laptop Repair Services We Provide
Laptop start up Booting problem
Laptop Slow booting and lagging
Laptop No display or Improper display repair
Laptop Internal cracking sound or noisy problem repair
Laptops Over heating problem repairs
Laptop screen repair & replacement
Laptop Keyboard Replacement
Laptop Battery Replacement
Laptop DC Jack Replacement
Laptop Motherboard repair and Replacement
Laptop Internal Cleaning and General service
Laptop power adapter repair and replacement
Laptop OS, windows recovery and factory restore
Laptop virus malware clean-up's
Laptop Data recovery, Data backup and restore
Call us now on +91 9028042604 visit our nearest branch to get repair your laptop fast!!