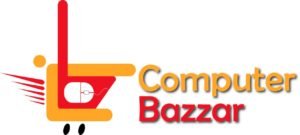 Address:
Ashok Nagar,Satpur,Nashik,422012
Open Hours:
Daily, from 8:00 AM till 8:00 PM
Contacts:
+91 9028042604
We Provide Data Recovery For The Following :-
HARD DISK
We can provide data recovery solutions for all types of desktop, laptop, NAS and RAID hard disk drives, whether its failed completely or deleted or formatted accidentally we have a solution for all the data backup and recovery needs.
FILES / FOLDERS
We have lasted software tools to recover all your important files and folders, Documents, Images, Videos, Accounts data, and Emails, professional data project files from all software file extensions and we can also retrieve the data from virus affected and virus scanned files and folders.
MOBILE DEVICES
Data recovery from the internal storage of all latest smartphones and tablets and mobile devices. All your personal documents, pictures, and videos will recover from dead mobile devices.
PEN DRIVE
We have a recovery solution to recover the data from Failed, Dead, Broken, encrypted and locked pen drives for all brands.
LAPTOPS
Laptop internal storage and SSD storage data recovery solutions for not booting, bad sectors and clicking sound storage.
EXTERNAL HARD DISK
External or portable hard drives fail frequently because of accidental drops more chances of damage of internal hard disk head and platter fail and logic board damage. We can give you the solution for both cases to retrieve the data.
OUR SERVICES
Mechanical / Electronic failed Hard disk data recovery
Logical / corrupted Media data recovery
Re-Install / Overwritten Data recovery
Deleted / Corrupted files Data recovery